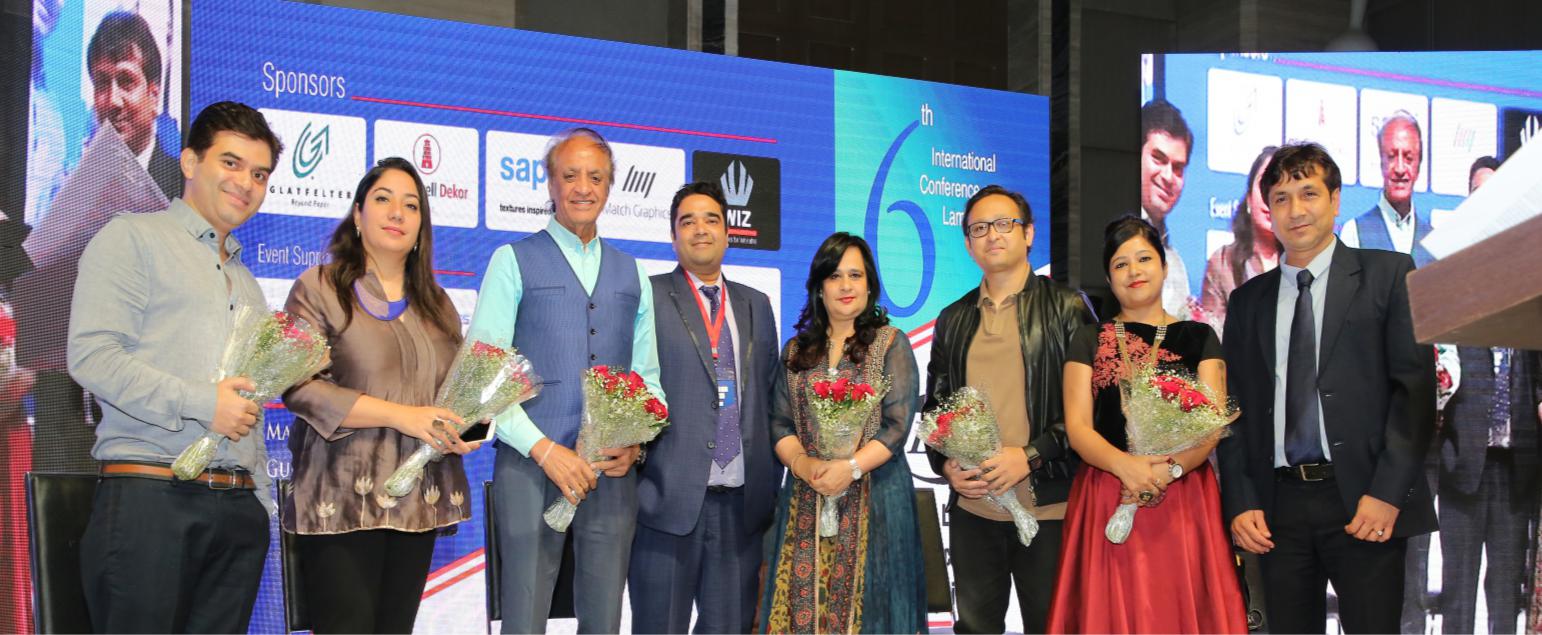 6th International Conference on Laminates
An event to connect, share & develop
Indian Laminate Manufacturers Association has been running the organization since 1998, which celebrated its completion of 20 years as a successful association. ILMA is having its overwhelming series of 5 successful conferences they just had one another. The 6th International Conference on Laminates; which was held on 5-6 March, 2018 in Hyatt Regency, Gurgaon as a 2 day residential conference.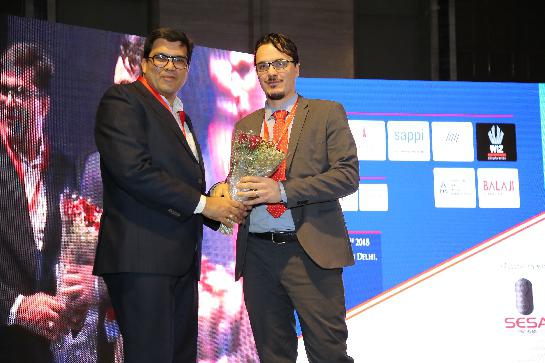 Mr. Jitu nandu is inviting 
Mr. Andrea Baloridi(main sponser SESA)
The conference witnessed various Expertise, Manufacturers, Suppliers, Distributors, Media, etc. from around the world & presented their products, technology & imparted knowledge on various topics related to the Laminate industry. Companies like SESA, Technocell, Glatfelder, Match Well, Kotkamills, Fakirsons, ITC and Sappi Warren gave presentations & interacted with the participants exchanged ideas on
latest developments, equipment, technologies, materials & its application on this very platform making it one of the successful interaction platform in Laminate Industry.
With over 200 participants from 13+ countries attended 6th International Conference on Laminates to make it one of the India's biggest gatherings on laminates. Such participants help industry to look beyond domestic market & help create awareness in the international markets towards the Indian laminates.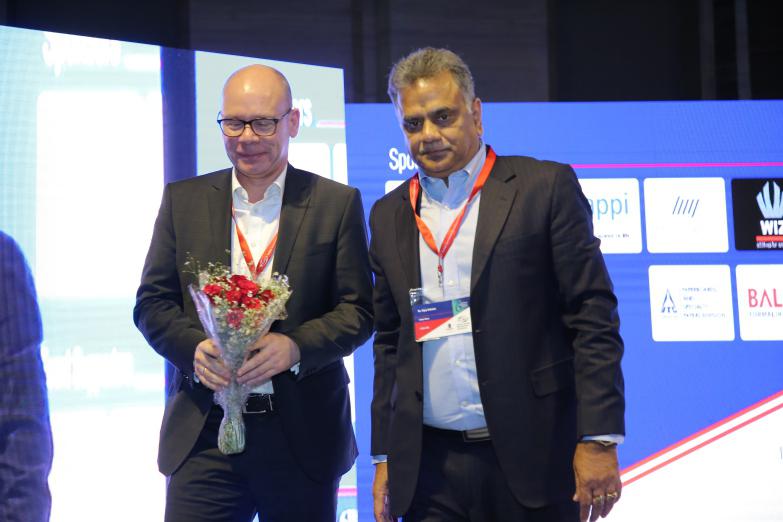 Mr. Bijay Dokania is inviting, Mr. Frank Niehoff(TECHNOCELL)