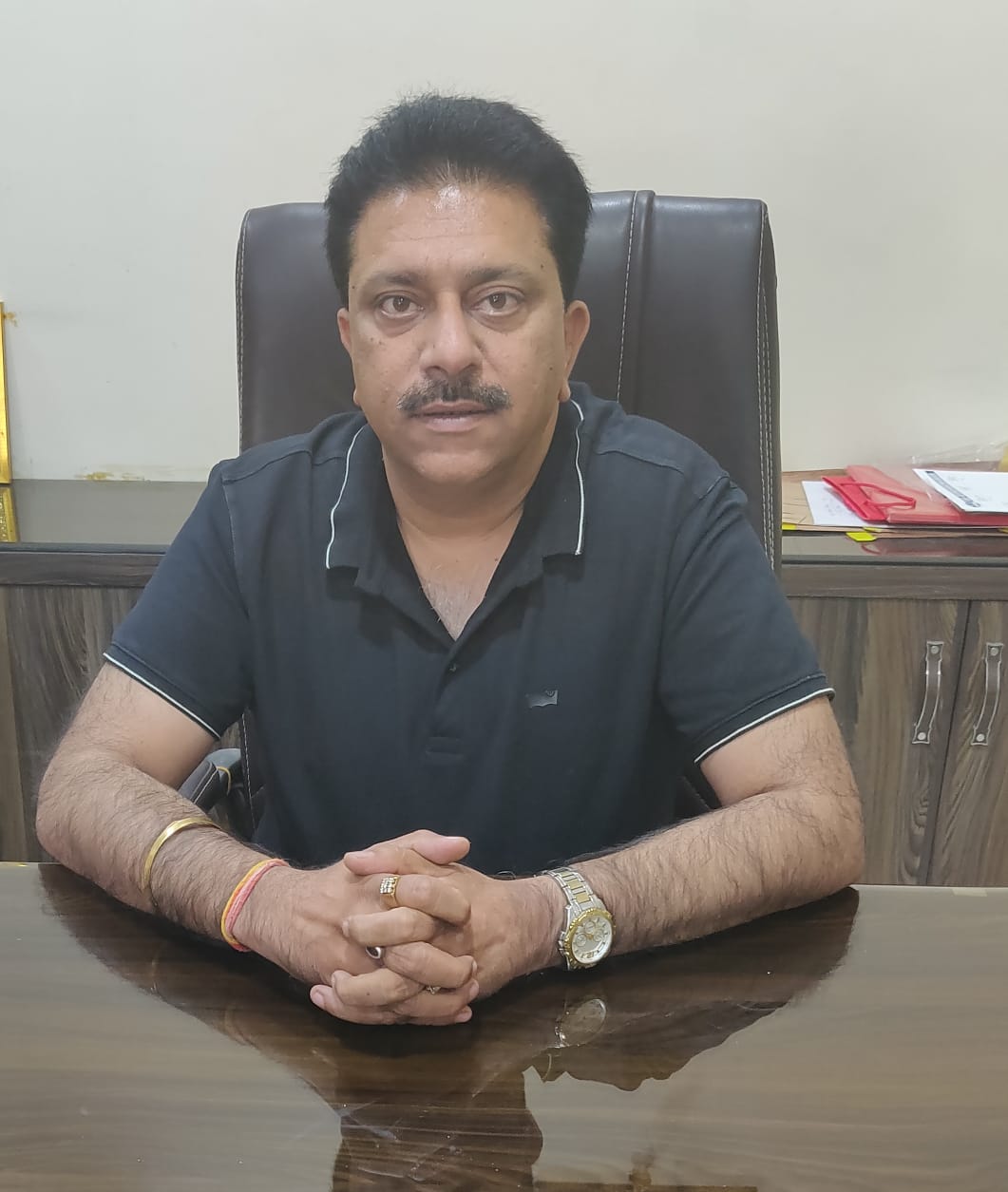 A talk with Mr. Vikas Khanna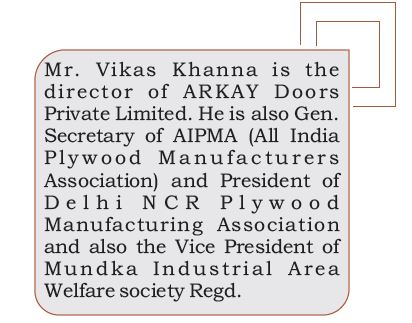 The company ARKAY Doors Private Limited established in 1993 is now a well known establishment in northern India catering all types of plywood and Block board and flush doors. Here we present a short talk with Mr. Vikas Khanna.
How & when did you enter into the door industry?
We were basically in the panel industry and we started manufacturing flush doors around 2000.
We have 10 chambers & three hot presses. We are manufacturing around 500 flush doors per day. Besides we manufacture all types of plywood 6mm to 18mm.
Advantage of your plant location?
We are near to Delhi and we can cater all the big buyers like big builders and big dealers.
What are the varieties of door the company is offering at present?
We are manufacturing only phenol based flush doors.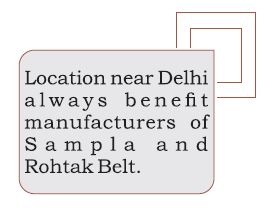 Your product's speciality?
We basically manufacture just basic flush door. It is made from New Zealand pine frame with poplar filling. Phenolic resin get it's worthy as pure waterproof. Quality of our product is excellent hence we have a long queue always there.
We produce nearly 400 pieces for A grade and around 100 pieces for Jabra doors , as we don't use substandard beat for our fresh A grade board. That's why we produce zero defect flush door for our customers.
Variation in timber rates has affect on your costing?
Naturally but our flush door rates are acceptable. as we use 100% Gurjan Face.
After all, its game of demand and supply. Costing is increasing regularly in recent past. But market is not accepting it 100%. Accordingly we have to maintain the scenario with co-operation of our dealers. Yes, I think all my co-partners in marketing, by their support we didn't have to lose. And in coming future, after election, certainly demand will be back in market and feasibility of all plywood factories will increase.
Apart from features you are providing or apart from flush doors what are you planning to add in door segment and new feature you want to add in your product?
At present we are not diversifying ourselves
What changes you have seen in door market in 2018?
In recent past market was accustomed of panel doors using Sagwan, Teak and huge costly timbers. And the hard fact was that seasoning of these timbers before preparing the doors was not proper. And due to this, warpage was there but much obvious in every seasonal changes.
Introduction of flush doors, where 100% seasoned wood is utilized, has gain confidence in general thus motivating customers, diverting every other person to use flush door. It is and will get momentum on each and every second passed.
Simplicity in fitting by carpenters is another feature in it.
---
What future do you see in next five years?

I see there is vast future of our wood based industry because from the last five years all the projects have been shut off due to this or that reason.
After election all the projects will start to work. Once then, it will be prosperous to all but there should be  the availability of wood. Wood should there for manufacturing. Demand will be certainly there.
---