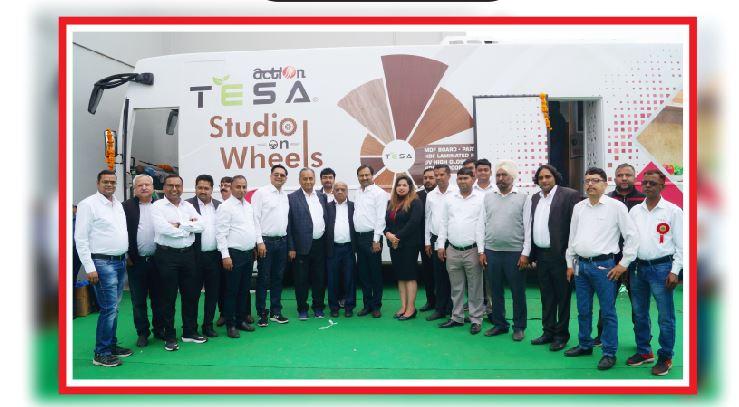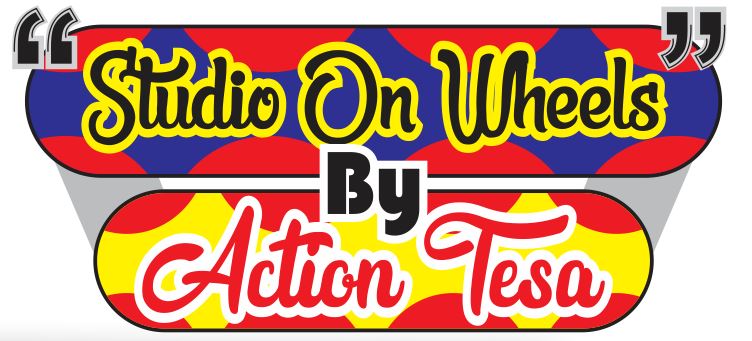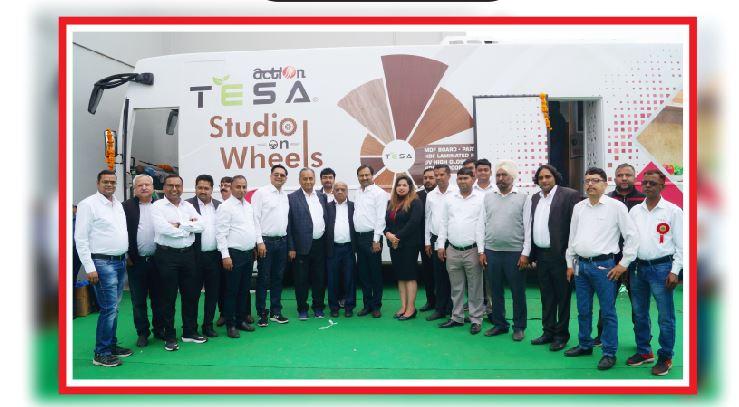 With a lineage marked with innovation and excellence, Action TESA gave the Indian Panel Industry its first 'Studio On wheels.'
23rd November 2019, the day when this meticulously designed marvel began its journey across India roads bringing to life the group's philosophy to "Be an innovator, and not an imitator".
The company realised that in this busy world it's tough for each and every customer across pan India to visit exhibitions and have first-hand information about the product offered by the company, its quality and intended usage. Although company representative/ Distributors/ Dealers/ Contractors & Carpenters are always making the customers aware about the products and it's application but going one step further Action TESA thought of this innovative concept of connecting directly with the target audience and introduced an executive lounge "Studio On Wheels". This executive lounge will travel across PAN India.
This LIVE EXPERIENTIAL CENTRE is designed to bring latest trends and innovation in the interior and building solutions within the reach of end customers.
This STATE-OF-ART INITIATIVE is intended not only to explore vast range of products offered by the company and but also an opportunity to witness the innovative applications of these future products thus uplifting the aura of your interiors.
We look forward this attempt of ours will help us in imparting the know-how of engineered panel products which are value for money, environment friendly and user friendly.
Further the company also intend to connect with the fraternity of Architect, Interior Designer, Architecture Institution, Builders, PMC's….. etc. to showcase the range of innovative products viz. HDHMR, HDHMR Door, AC-5 HDF Laminated Flooring, FR Grade MDF…. which meet international quality standards.
Loaded with all the innovation and excellence, 'Studio on Wheels' is coming to your city. So get ready to experience all the goodness. See you soon.