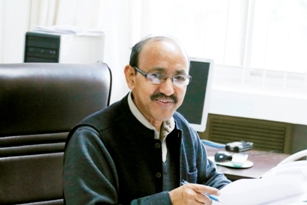 AS Rawat appointed as new FRI director
Dehradun: Arun Singh Rawat was appointed as the director of Forest Research Institute, Dehradun, on Friday. As he hails from Pauri, the district has once again been highlighted in the national map with another top post in the country offered to a Pauri native.
Rawat, a 1986 batch IFS of Jharkhand batch served as Deputy Director General (administration) in Indian Council of Forestry Research and Education, Dehradun for around two and a half years.
He holds 32 years of professional experience, while his expertise lies is in forest management. Speaking with TOI, Rawat, said, "During my stint in FRI, our main focus would be on research. We want to see FRI's projects being implemented and being exercised on the field by various agencies and of course the experts across the globe."
Meanwhile, FRI's ex-director Savita has been posted to her home cadre, Himachal Pradesh as PCCF (wildlife). She spent around three and half years as director of FRI and had about a year left to serve the institute but she opted for a transfer.