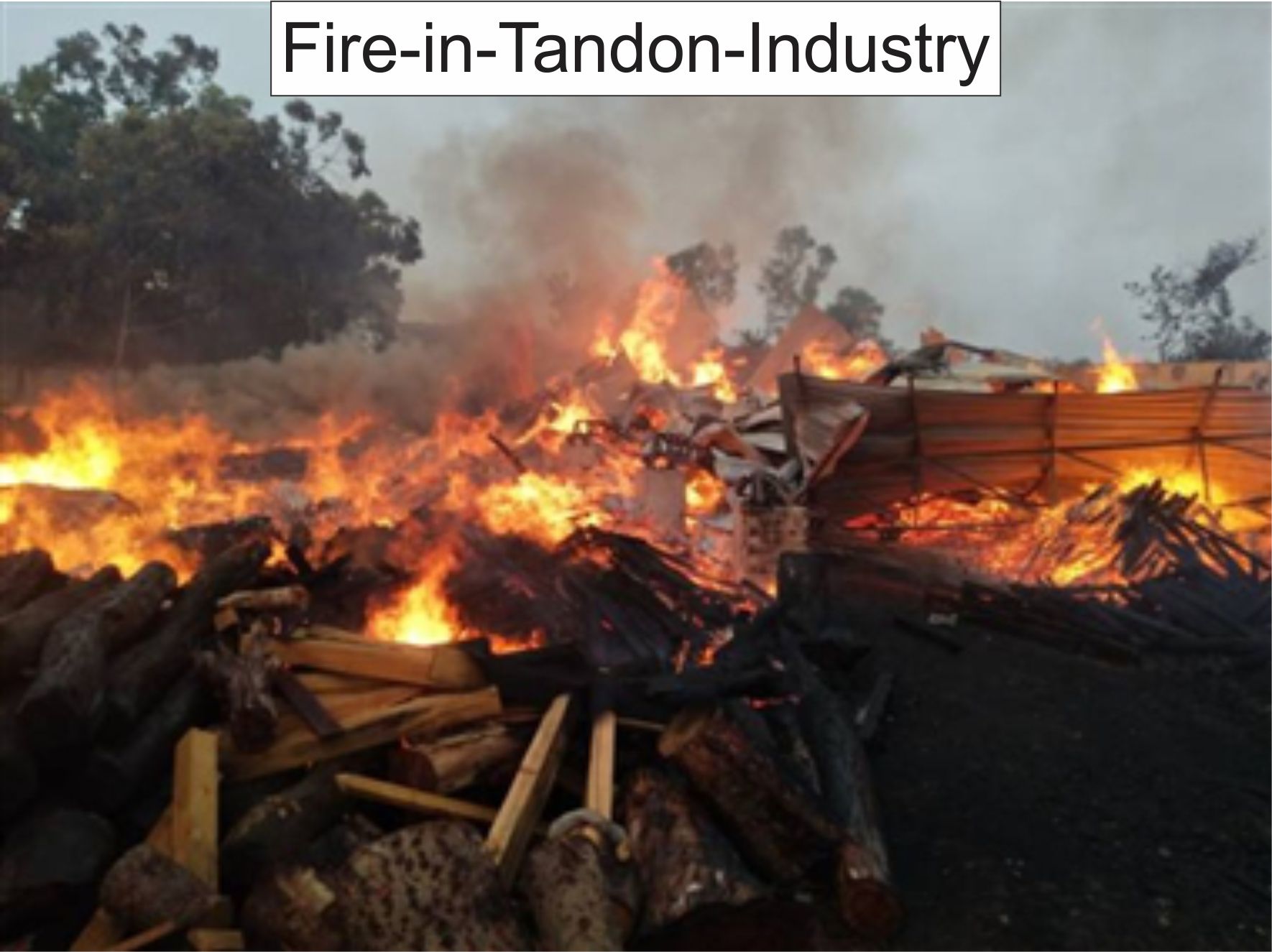 Fire in Tandon Industry, Loss of 1 Crore
Fire in Tandon Industry, Loss of 1 Crore
A fire broke out in Tandon Wood Industry Kachhwa, Karnal on Thursday early morning (13th June). It took around 5 hours to get control over fire.
Mr.Deepak Tandon, the owner of the factory said that on Thurday goods of worth 40-50 lakhs were ready to be delivered but before that everything was burnt. The total loss was estimated to be around 1 crore.
Mr.Tandon further told that he was informed by his neighbours at 4.40 am about the fire. He reached immediately at the spot. At first the factory staff tried to put out fire and then they informed the fire brigade. The fire brigade vehicles reached after around 40 minutes. A big amount of water was needed to put out the fire but there was water shortage. The vehicles had to go 4 km far to fill water. So, it took long time to extinguish fire.
The cause of the fire is not known yet.