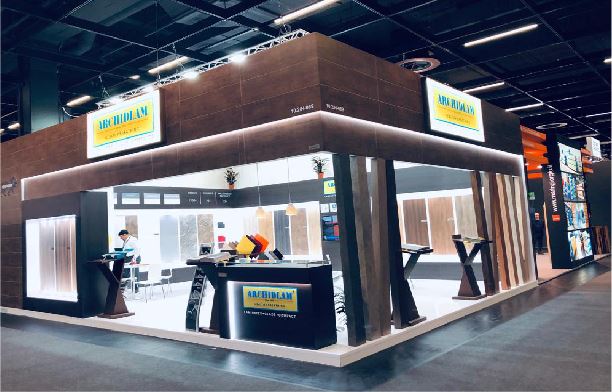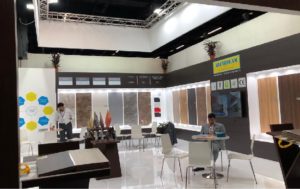 Through this exhibition, ARCHIDLAM got a wide platform to showcase its range of exclusive Laminates. Our Company displayed around 40 big samples of world class Laminates at our luxurious stall which was indeed an epitome of elegance. Various categories ranging from Compact Laminates, Anti Finger Print Laminates and Wood Grain Laminates were all exhibited.
The magnificent range of XTERNO-Exterior Grade Clads were also showcased. These Clads can give a unique makeover to your exteriors! Not only did we get an opportunity to display our products but also distributed our product brochures, showed our product catalogues and an interactive Corporate audio visual presentation about our Company.
We got an overwhelming response at our stall with a decent footfall of potential clients. It also gave us an excellent networking forum to build contacts with not only Manufacturers and Entrepreneurs, but also Architects and Interior Designers from every corner of the Globe!