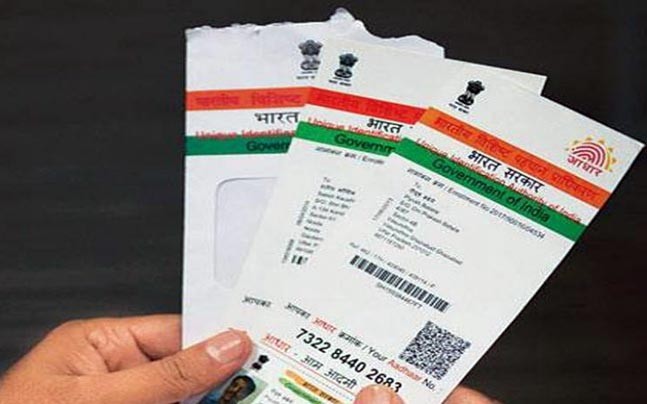 Now give virtual ID instead of real
Launch of beta version of Aadhar card, this new facility will be implemented from June 1.
The Unique Identification Authority of India (UIDAI) has gifted the virtual ID (VID) gift to the Indian public between the reports of the possibility of misuse of the base data and the hearings in the bench of the Supreme Court. UIDAI has launched a beta version to create Aadhar card VID and has promised that any kind of service providers will start accepting this VID instead of Aadhaar number from June 1, 2018.
UIDAI said in its post on Twitter, the new facility will allow the Aadhaar holders to provide a VID number without giving their real 12 digit base number in the verification process without verification. It was further stated in the tweet that soon service providers will start accepting VID instead of Aadhaar number. At the moment you can use it to update your address in your base. In the tweet, a link to the Aadhaar website has also been requested to make its VID to the Aadhaar holders.
On the issue of privatization in January, UIDAI kept the idea of virtual ID in front of everyone, which can be used at all such locations, including SIM card verification, where the user has to give a 12-digit realistic biometric identity.
By June, we will be able to change the online address through the Aadhaar Card
16  digit random number will be VID
These VIDs  will  be linked with Aadhaar number will not provide full biometrics of the holder
The service provider will take limited information like company nam e , address, photo only
VID will be associated with Aadhaar
The authentication will also replace the base number of this VID
Bank accounts, ATMs etc  are to be operated through authentication in future plans